BREITUNG, Werner: 
Living with borders - overcoming borders. 
Revista de Cultura - Review of Culture (International Edition), No.9 (January 2004), pp. 18-29.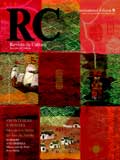 ---

  Abstract
Macao people are border people. They live close to a political border, and this border has a very significant impact on their lives. Their identities, their thinking and their everyday choices are influenced by this spatial setting – as much as they are influenced for example by living in a Chinese, post-colonial or urban environment. This article examines the influence of the border and the way people live with it, take advantage of it or overcome it in their daily life. It is based on a number of quantitative surveys in Macao, Zhuhai and Zhongshan and on several qualitative interviews, mainly in Macao. Those interviews reveal a wide array of experiences with the border and with the places and people beyond it. People recall the rapid transformation of Zhuhai and changes in the border administration. They also comment on their identities and the perceived differences between Macao and Zhuhai people. While crossing the border has become very much part of the everyday life and most respondents emphasize the unity of the country and people, still a striking amount of negative views about mainlanders also emerges in the interviews. The border still has a strong significance for Macao people, and few would agree to remove it. However, most people accommodate with the situation and many have developed a transborder style of life. The article refers to issues such as shopping, petty smuggling, cross-border marriages and cross-border commuting. The border is apparently not so much seen as a limitation but as providing protection and opportunities.
Order form to order this issue (MOP 80 / USD 10 + postage)
Download this article (pdf)
---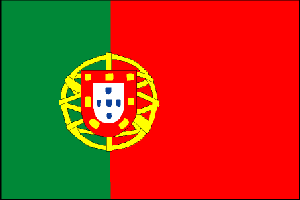 Resumo
Viver com Fronteiras – Ultrapassar as Fronteiras
Os habitantes de Macau são fronteiriços, pois vivem junto de uma fronteira política que tem um enorme impacto nas suas vidas. A sua identidade, a sua forma de pensar e as suas escolhas do dia a dia são influenciadas por esta situação geográfica, assim como o são, por exemplo, por viverem num ambiente chinês, pós-colonial ou urbano. Este artigo analisa a influência da fronteira e o modo como as pessoas vivem com ela, dela tiram partido ou a conseguem ultrapassar no seu dia a dia. Trata-se de um estudo baseado em vários inquéritos quantitativos realizados em Macau, Zhuhai e Zhongshan e qualitativos, principalmente em Macau. Estes inquéritos revelam uma série de experiências com a fronteira e com os lugares e pessoas que vivem para além delas. As pessoas recordam a rápida transformação de Zhuhai e as mudanças na gestão das fronteiras. Comentam ainda a sua identidade e as diferenças visíveis entre as pessoas de Macau e as de Zhuhai. Embora o atravessar da fronteira faça já parte integrante do quotidiano da maior parte das pessoas e muitos dos inquiridos realcem a harmonia que reina no país e nas pessoas, é também possível vislumbrar-se nas respostas uma certa opinião negativa relativamente aos habitantes do continente. A fronteira continua a ter um forte significado para a população de Macau, sendo poucos os que concordariam em acabar com ela. A maioria conformouse com a situação e muitos desenvolveram um estilo de vida transfronteiriço. O artigo faz referência a questões como compras, pequeno contrabando, casamentos e o percurso casa-trabalho e trabalho-casa. Aparentemente, a fronteira deixou de ser encarada como uma limitação para ser vista como uma fonte de protecção e oportunidades.
Boletim de assinatura (MOP 80 / USD 10 + portes de correio)
Download this article (pdf)
---
Mit Grenzen leben – Grenzen überwinden

  Zusammenfassung
Zusammenfassung kommt bald...

Bestellformular fuer dieses Heft (MOP 80 / USD 10 + Porto)
Diesen Artikel herunterladen (pdf)
---