1. My soul, have mercy on me
2. Treat you right
3. I'll be there, Honey Bear
4. Love and the devil on the firemount
5. If I'd forsake you today
6. The man I love
7. Where the Blue Moon lays
8. Rock in the Surf
9. Able to love
Franz Nemeth playing mandolin on "Love and the devil …"
All songs written by Liz Souissi (c)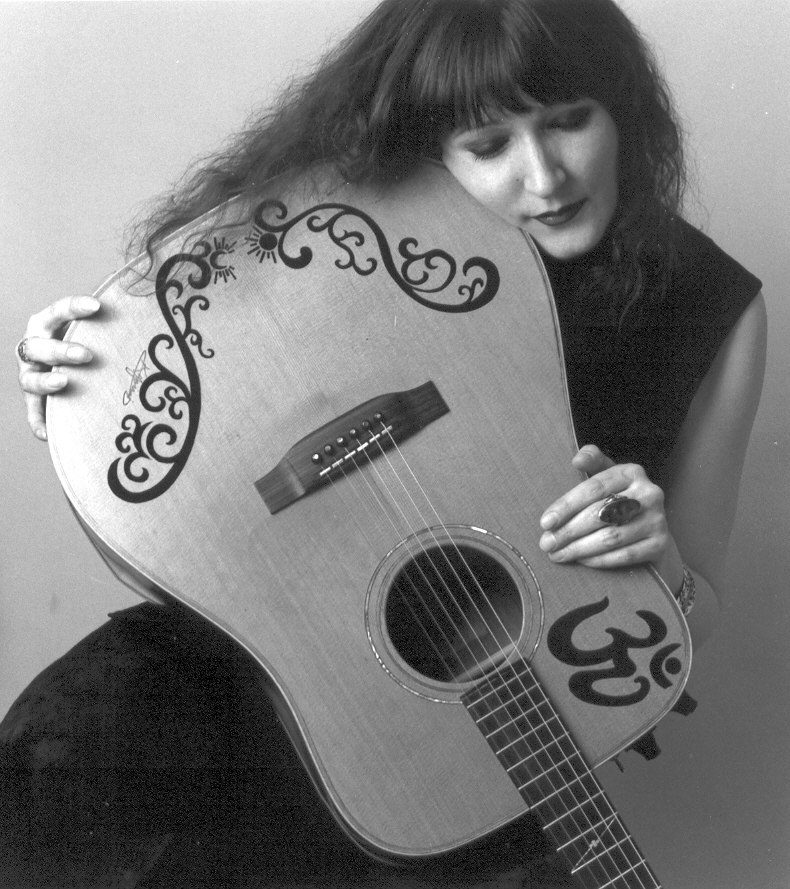 "Liz Souissi in her own words"
"Ich kann meine Lieder nicht in zwei oder drei Sätzen erklären. Sie erzählen vom Leiden, von Liebe, Hass, von extrem reichen oder armen Leuten, von Hoffnung, die nicht stirbt, Macht, Gier, Ungerechtigkeit und Schmerz, Enttäuschung und Regen. Es gibt soviele Dinge darin, die ich nicht auf einer Seite erklären kann. Es gibt auch Dinge, die ich nicht erklären will. Jeder, der meine Lieder hört, soll seine eigenen Vorstellungen darüber entwickeln."
« Présenter mes chansons en deux ou trois phrases ... je ne peux vraiment pas. Elles parlent de souffrance, d'injustice, d'amour, de haine, des trop riches, des trop pauvres, de pouvoir et d'avidité, de l'espoir qui ne meurt pas ... love and hatred, power and greed, injustice and pain, disappointment and rain ... Ni en Anglais ni en Français je peux faire une rédaction.
... ... "Il y a tant là-dedans que je ne peux même pas l'expliquer en une page.... Et il y a des trucs que je ne veux pas expliquer non plus. Chacun qui écoute mes chansons doit se faire sa propre image là-dessus. »
« Presenting my songs in two or three sentences, I really can't. They tell about suffering, about love, about hatred, about excessively rich and excessively poor men, about hope which doesn't die, power and greed, injustice and pain, disappointment and rain … Neither in English nor in French I can make a summary of my songs. There's a lot that I cannot explain on one page. And there are things that I don't want to explain either. Every one who's listening to my songs has to create his own vision on it.»
Zum Bestellen bitte Liz kontaktieren
---
THE MAN I LOVE

He just touched me with his mind
No question to ask, no answer to find
This sound, it comes and goes
But where's the west wind that blows
Blows to me the man I love
When he touched me with his heart
We knew it would last, 'cause we held the good card
Two drums that beat as one
And the halo that shone
Shone on me and the man I love
Bridge
The man I love, he's the beauty that only I can see
He's the miracle that nobody knows but me
He's the river, the river that's got to find the sea
The man I love
When he touched me with his eyes
A kiss through the veil, failing plans, many cries
Our tears are like the rain
That can cure burning pain
Rain on me, the man I love
When he touched me with his hands
It felt like a rhyme, we are much more than friends
I hear that lonesome tune
From the man in the moon
He's a part of me, the man I love
Bridge
He just touched me, I can't believe
The tales people tell but I'm deep down in grief
I'd trade this grace within
For the touch of his skin
He'll always be the man I love
Bridge
            Liz Souissi – December 24th 2000