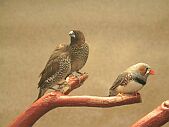 Biography


Info

Summer 68 Missed it! :-( I was too young unfortunately...) Today I like the Progressive Rock Music styles of that period. BTW Summer 68 is one of the best Pink Floyd songs ever. (on Atom Heart Mother)
1969 My world of Escapism nearly had a 19th Nervous Breakdown when Brian Jones of The Rolling Stones died on 14th of July... - Joys and worries of an average teenager concerned mainly with the opposite sex and the secrets of the "eternal femininity"... but mixed with heavy doses of "lonesome wandering star" Steppenwolf attitudes! :-)
Influenced mainly by Surrealist Artists like Juan Miro, Max Ernst, André Masson, René Magritte and medieval Hieronymus Bosch and Pieter Breughel. Never liked Salvador Dali too much - too cold and intellectual for my taste, admire his craftsmanship - Other influences were Symbolism and Jugendstil, painters like Moreau, Klimt and Chagall
1973 Saw the Rolling Stones in Berne for free! ...Slipped in under arms of big heavy Hell's Angel door watcher :-) saw Ten Years After, Golden Earring, Barclay James Harvest (played with Bern's Symphony orchestra!) Audience, Van der Graaf Generator, Rhavi Shankar and many more in concert.